A LITTLE ABOUT US


Many guests looking for accommodation, be it Hotels or Bed & Breakfast, rarely get to know much about their prospective hosts - unless by word of mouth. People can feel a little tentative, even apprehensive, when booking accommodation - whether for a holiday, work, a wedding or just visiting friends.
We have guests from all around the world and all walks of life - from musicians to businessmen, teachers to actors and authors. Whatever the reason for visiting we aim to make each and every guest's stay a "home away from home" - and in support of this aim we believe that all our guests deserve to know A LITTLE ABOUT US!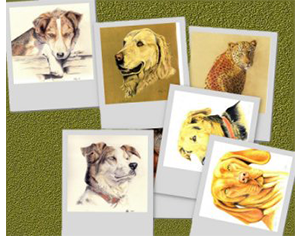 Hello from Karen,
Apart from helping George to make our guests stay a happy one
I somehow manage to fit in a part time job with a property development company where I started in early 2007 after 18 years as a Company Secretary with a machine tool company. My main interest is portrait drawing - both human and pets (commissions on request), but time permitting I also enjoy gardening, reading, embroidery, drama & music.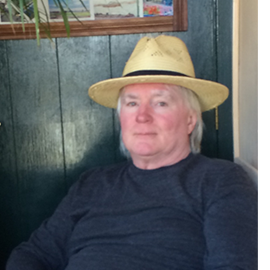 Hello from George,
I enjoy most kinds of music, writing lyrics and dabbling with poetry. When the mood takes me I love singing in the shower imagining I'm still fronting 'Scarecrow' - a rock band I sang with many years ago. (Sorry, no requests unless paid for!). A Queens Award whilst serving in the Boys Brigade remains a super memory. I'm interested in most sports - particularly football and signed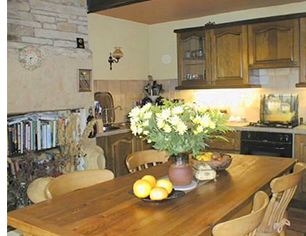 with Bradford Park Avenue and Halifax youth teams, I wish I had my time over again as the pay is a lot better! A career in textiles led to 18 years in retail fashion management followed by a Degree at 50 - which brings me to the Bed & Breakfast - the hardest job of all (joke!). I always enjoyed cooking and was fortunate to learn the techniques needed as one of nine children. I will be cooking your breakfast while Karen plays host. I have the appropriate hygiene certificate so you can be sure of a good healthy breakfast.